Eric Bursch
Director, Congressional, Legislative, and Intergovernmental Affairs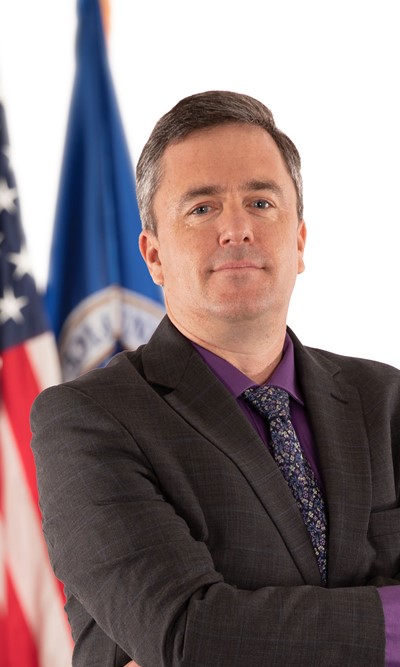 Eric Bursch is the Director of Congressional, Legislative and Intergovernmental Affairs (CLIA) at the Office of Personnel Management (OPM) under the Biden-Harris Administration. Eric helps ensure the effective and efficient planning, communication, coordination and execution of OPM's legislative and congressional initiatives.
Before joining OPM, Eric spent over seven years as Staff Director for the Senate Homeland Security and Governmental Affairs Subcommittee that has oversight of the federal workforce, first under Sen. Heidi Heitkamp (North Dakota) and then Sen. Kyrsten Sinema (Arizona). In that role, Eric developed and analyzed legislative initiatives, advised the Senators, and managed an aggressive hearing schedule. Eric also worked for Rep. Stephanie Herseth Sandlin (South Dakota), both as a congressional caseworker in her state office and a Legislative Assistant in D.C. Over his career on Capitol Hill, Eric has managed a wide-ranging legislative portfolio, from federal employee and postal policy, to defense and veterans, to border security and immigration.
Eric is a graduate of Chico State University in California, where he earned a Bachelor of Arts in Journalism. Before entering public service, he worked as a sports reporter and editor at four newspapers in Nebraska and South Dakota.