Khalilah M. Harris
Chief of Staff, Office of the Director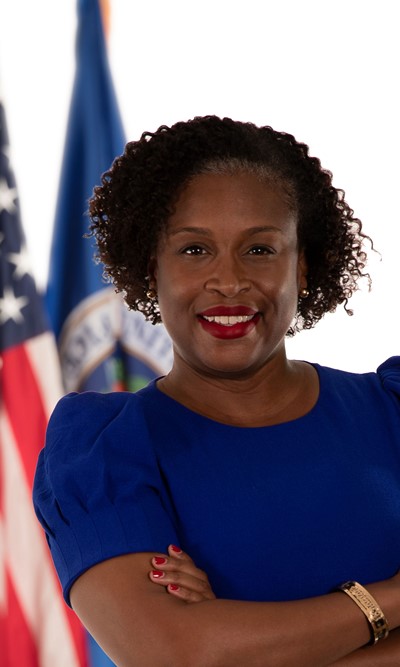 Khalilah M. Harris, EdD, JD serves as Chief of Staff at the U.S. Office of Personnel Management (OPM). For the past two decades she has had an extensive career working to expand access to opportunity through a racial equity lens by prioritizing community voice in education, education policy and justice, youth advocacy, women's rights, worker's rights and building an inclusive workforce.
From 2016-2017, Dr. Harris served as a Senior Advisor to the Director at OPM where her portfolio included managing labor relations, supporting national efforts at diversity, equity and inclusion in the federal workforce including staffing the White House Diversity and Inclusion in Government Council where she devised and implemented the first ever White House Summit on Diversity and Inclusion in Government. From 2013-2015, she served with the White House Initiative on Educational Excellence for African-Americans first as a graduate fellow and then as its first Deputy Director.
Dr. Harris previously led the K12 education policy team at the Center for American Progress and served as a non-resident senior fellow with the Maryland Center on Economic Policy. She has worked in the tech sector to advance inclusion of underrepresented people through skills development and in news media focusing on justice issues in Baltimore City and public education. She has been a regular contributor on cable and web-based news networks such as Black News Channel and MSNBC, and, in addition to academic publications, has published and been quoted in a variety of news outlets including the Washington Post, Education Week, Vox, The 74 Million and others. Dr. Harris is a proud alumni of Morgan State University and obtained her doctorate in Educational Leadership and Organizational Development from the University of Pennsylvania and her law degree from the University of Maryland School of Law. Her most important job has and continues to be mother to her three children.