Laura Goulding
Deputy Director, Office of Communications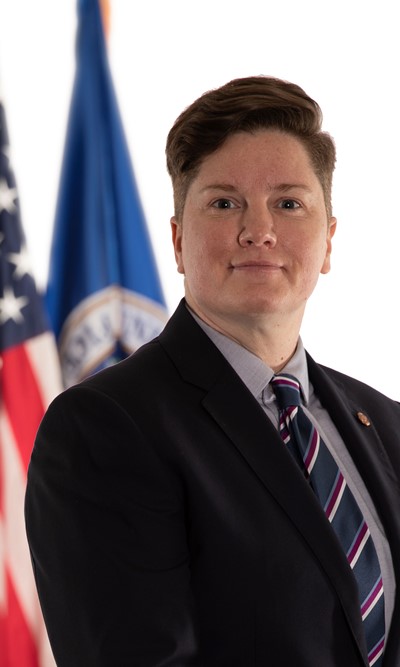 Laura Goulding is the Deputy Director of Communications at the Office of Personnel Management.
Goulding serves as the senior career advisor to the OPM Director and senior agency leadership on all communications messaging, execution, and strategies. In addition, they oversee the administrative duties related to the Office of Communications team.
Goulding joined OPM as a public affairs specialist in 2016 after serving at the Administration for Children and Families at the Department of Health and Human Services (HHS). While at HHS, they led policy communications and press relations for agency key initiatives and critical human services programs such as the Administration for Native Americans, Office of Child Support Enforcement, Office of Early Childhood Development, and Office of Refugee Resettlement.
Before joining the civil service, Goulding worked in the private sector in the IT, healthcare, and public relations industries. They also served as a journalist and public affairs specialist in the U.S. Navy.
Goulding earned a bachelor's degree from the University of Memphis and a master's degree from Xavier University (OH). They live in Washington, DC, with their wife.