María Luján
Director of Public Engagement, Office of the Director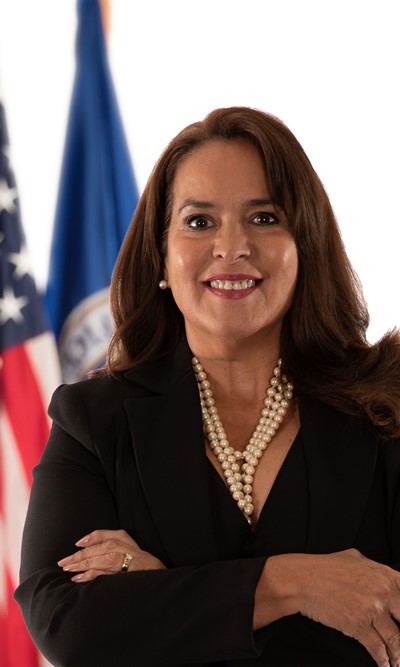 María Luján serves as Director of Public Engagement at the Office of Personnel Management under the Biden-Harris Administration. In this capacity, she is responsible for leading and facilitating OPM's engagement with key constituency communities and stakeholders to build relationships in support of OPM priorities and initiatives.
Ms. Luján has served in a wide array of leadership roles in the Federal government. Prior to her appointment at OPM, María was the Associate Chief for Regional Engagement at the Cybersecurity and Infrastructure Security Agency (CISA), where she applied her experience in public and congressional affairs to stand up a new regional external affairs program. During that time, María also served as External Affairs Officer for Operation Allies Welcome. María's earlier positions include Deputy Director for Congressional and Intergovernmental Affairs at the Federal Emergency Management Agency (FEMA); Intergovernmental Affairs Chief and multilingual engagement lead at U.S. Citizenship and Immigration Services (UCSIS); Advisor on in-language outreach for the White House Initiative on Asian Americans and Pacific Islanders; and, Senior Advisor at the White House Initiative on Educational Excellence for Hispanics. In each of these roles, María has led efforts to provide equitable access to federal tools and resources for state, local, tribal and territorial stakeholders, including limited English proficient (LEP) communities.
María holds a Bachelor's degree from San Diego State University and resides in Arlington, VA.