Message from the OPM Director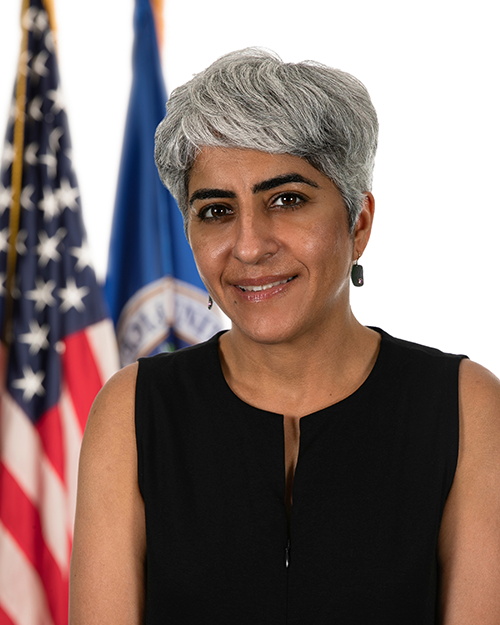 Kiran A. Ahuja
Director
The people of the U.S. Office of Personnel Management (OPM) are champions of talent for the federal government. We lead federal agencies in workforce policies, programs, and benefits in service to the American people. Information Technology (IT) plays a critical role at OPM, and is central to enhancing our customers' experiences, from job seekers using USAJOBS® to annuitants accessing retirement services.
By prioritizing an enterprise-wide approach that better modernizes our IT investments, we will create a new vision of work, together. We will position the federal government as a model employer through innovation, leadership, and by promoting a diverse, equitable, inclusive, and accessible federal workforce based on merit. We will build a rewarding culture that empowers the workforce to solve some of our nation's toughest challenges. And we will help define the future of work, attracting early career talent and equipping current and future federal workers with the new skills they need to succeed.
We believe that only through effective and efficient IT can OPM accomplish its mission. Over the next four years, we will improve OPM's program effectiveness by developing a more modern and intuitive federal employee customer experience from hiring through retirement, improving online customer service, and developing a comprehensive data architecture and analytics platform to enable improved outcomes.
At OPM, we work just as hard for the two million people who serve in the federal civilian workforce as we do for the American people. We have an excellent opportunity for the Office of the Chief Information Officer (OCIO) to make a lasting impact on all federal agencies for the benefit of the American people. Accomplishing the goals and objectives in this IT Strategic Plan will help position the federal government as that model employer.
Kiran A. Ahuja
Director